In Pursuit of Liberty and Love series, Book 1
I was so excited to begin reading this story... I did not look at the cover or read about it ~ I went right to Chapter 1. How surprised I was, absorbed to the finish, to see Part 2 and a new story. Obviously, If... I hadn't gone directly to the Chapter 1 heading, I would have seen it said Part 1. Some stories will have a Chapter 1 preview of the next book... This is complete. Read on to find the connection between them!
making the cover photos Saratoga Letters part-1/
making the cover photos Saratoga Letters part-2/
So well written, Part 1 tells the story of a Patriot nurse tending the wounded King's Army soldiers. She got on-the-job training as she was a local young woman pressed into service with her hidden alliance and introduced as Mrs. Gillingham, as unmarrieds were not accepted as caregivers. Fortunate for the injured, Abigail was the daughter of a doctor and had skills with his medicinals.
Revolutionary War of 1777 ~ Colonists vs British ~ two Battles of Saratoga
The characters portrayed in this time period were lively and visual. The author was extremely attentive to accuracy and detail. As I was reading, I was unaware the emotions and reasoning were directed at repair ~ readying to re-enter battle a second time following their injuries. The hospital tent was a place of constant change and rapid decisions keeping tasks anew for each patient as they entered. Although not there on her own accord, Abigail is valuable and resourceful for both staff and wounded under her care. Dedicated and dependable, she is trusted by the matron of nurses. She is watched out for and favored upon observation of her visible compassion. The throngs of war, without and within.
The 200th Anniversary of the Battle of Saratoga
Abby Carpenter and her brother are preparing to leave for Saratoga Springs to attend the bicentennial celebration in the place of their father. Surgery recovery keeps Scott from going, and a mix up at the arrival terminal keeps Abby from renting a car. Fortunately, three other people in line are going to the same ceremony, and Abby shares a car with one of them. A Brit, and an ancestral story begins.
In Part 2, letters written following the Battle of Saratoga are handed down through the generations. Interesting the similarity of turmoil and questioning carried forward through misunderstandings and supposed blame. Regrets become promises of good. I liked the descriptions and travels of the characters as trust was built. I enjoyed reading this follow-up story to Part 1 together, and read it straight through!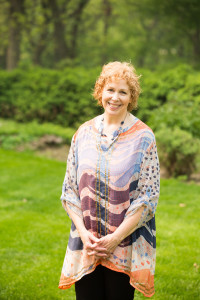 ***Thank you, author Elaine Marie Cooper for sharing a copy of
Saratoga Letters
with me. This review was written in my own words. No other compensation was received.***
purchase
Saratoga Letters
here
Award winning author Elaine Marie Cooper is the author of Saratoga Letters, Fields of the Fatherless, Bethany's Calendar and the historical trilogy called the Deer Run Saga. She has been captivated by the history of the American Revolution since she was young. She grew up in Massachusetts, the setting for many of her historical novels.
Her upcoming release is Legacy of Deer Run (CrossRiver Media, December 2016), Book 3 in the Deer Run Saga.