October 1, 2012
A Promise to Love: A Novel
Can a marriage of convenience ever become one of true love?
Ingrid Larsen, a young Swedish immigrant, arrives in Michigan in 1871 to search for her brother who has disappeared into the woods to work the dangerous lumber camps. Destitute and barely hanging on to hope, she encounters a newly-widowed farmer who is struggling to raise five children on his own. Marriage would solve both of their problems, and so Ingrid proposes to a man she barely knows. She will fight to protect her new family--but the hardest battle of all will be winning the heart of her new husband.
Serena B. Miller takes her readers on a rich, historical journey that combines both romance and a touch of mystery. In this fascinating story of love and family commitment, Miller introduces us to characters that capture our hearts and imagination as they discover that love is more than just words.
Revell, a division of Baker Publishing Group, offers practical books that bring the Christian faith to everyday life. They publish resources from a variety of well-known brands and authors, including their partnership with MOPS (Mothers of Preschoolers) and Hungry Planet.
Love bears all things, believes
all things, hopes all things,
-- 1 Corinthians 13:7 NKJV --
~*~ ~*~ ~*~
Ingrid Larsen comes to Michigan in answer to an ad for a housemaid. She is very cruelly treated by the woman of the house and thinking her husband is interested in Ingrid, she is dismissed. She finds shelter at the home of Hazel Smith, a woman who came to the home to "see the young immigrant girl." She tells Ingrid to come to her if she needs a place. Indeed, Ingrid does! She is befriended and treated with respect.
"A life worth living is built on good friends and good choices. I've made a whole lot of both. As long as it wasn't against the Holy Scriptures, I've done what I thought best, instead of doing what people told me I oughta do." --Hazel, page 47
That's the kind of friend to have. One who listens to her heart.
Guard your heart above all else, for it determines the course of your life.
Guard your heart more than anything else, because the source of your life flows from it.
Above all else, guard your heart, for it affects everything you do.*
*for from it flow the springs of life.
-- Proverbs 4:23
No matter which translation you use, the Word of God is clear.
** THE WILL OF GOD **
Author: Unknown
The will of God will never take you,
Where the grace of God cannot keep you.
Where the arms of God cannot support you,
Where the riches of God cannot supply your needs,
Where the power of God cannot endow you.
The will of God will never take you,
Where the spirit of God cannot work through you,
Where the wisdom of God cannot teach you,
Where the army of God cannot protect you,
Where the hands of God cannot mold you.
The will of God will never take you,
Where the love of God cannot enfold you,
Where the mercies of God cannot sustain you,
Where the peace of God cannot calm your fears,
Where the authority of God cannot overrule for you.
The will of God will never take you,
Where the comfort of God cannot dry your tears,
Where the Word of God cannot feed you,
Where the miracles of God cannot be done for you,
Where the omnipresence of God cannot find you.
~*~ ~*~ ~*~
Joshua Hunter is a newly widowed man with five young children. He is accused of mishandling his wife causing her death. This couldn't be farther from the truth. Gossip is an evil thing attempting to destroy without merit.
Your life will reveal
the intent of your heart. He met Ingrid as he came to the house to pay his bill and witnessed her mistreatment. She comes to his "trial" with Hazel and he stops to speak with her about her well-being. With all of his own thoughts, she sees his heart as he stopped to notice her.
"I never see a man I want to marry ... until I see him," Ingrid whispered. --page 53
Psalm 18
16 He reached down from heaven and rescued me; He drew me out of deep waters. 17 He rescued me from my powerful enemies, from those who hated me and were too strong for me. 18 They attacked me at a moment when I was in distress, but the Lord supported me. 19 He led me to a place of safety; He rescued me because he delights in me.
Come and join them as their story begins.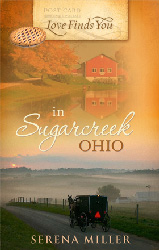 July 1, 2010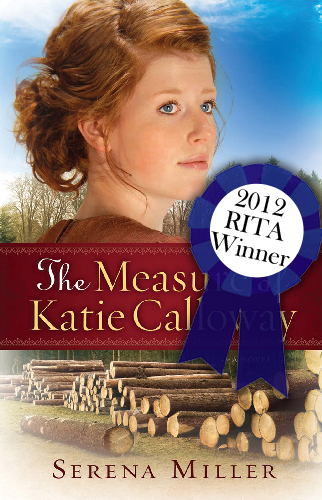 October 1, 2011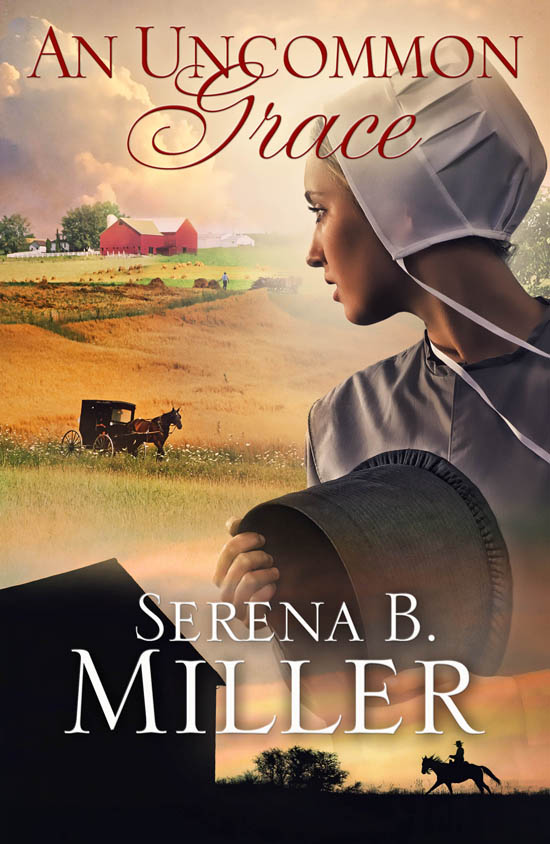 April 3, 2012
Serena B. Miller
is the author of
Love Finds You in Sugarcreek, Ohio
,
The Measure of Katie Calloway ~
winner of the 2012 RITA award for Inspirational Romance, and
An Uncommon Grace.
Serena has written numerous articles for periodicals such as
Woman's World
,
Guideposts
,
Reader's Digest
,
Focus on the Family
,
Christian Woman
, and more. She lives on a farm in southern Ohio.
"The heart of this novel was inspired by the life of my grandmother, Elizabeth Allen Bonzo, who took upon herself the task of salvaging a still-grieving dirt farmer's family in the late 1800s." --A Promise to Keep, Selena B. Miller, page 330
Thank you to Baker Publishing Group for inviting me to participate in the Revell Blog Tour Network Historical Fiction for
A Promise to Love
in exchange for this review in my own words.
"Available
October 2012
at your favorite bookseller from Revell, a division of Baker Publishing Group."