July 2000
Seaside Pointe, Maine
Hi, My name is Anise Kelly, the owner of Calla Lily. What is that? Oh, just a moment while I turn off the radio. Calla Lily is my floral shop. I am readying for a wedding reception delivery to set up with my assistant Cheryl and then off to my friends at Harbour Inn for dinner early evening. No, I don't often stay for weddings. Safer that way, and less tissues I need. Oh, never mind. A story by itself. I'm so glad you've come. Maine is so beautiful this time of year with the breezes blowing off the water.
I always manage to have an adventure. On the way up the steps to the Inn, I literally bump into Ross Claybourne, twice actually, or rather, he bumped into me, at least the first time when my flowers went flying. Oh, dear. My friend Lisa is expecting them for her foyer. She and her husband own Harbour Inn.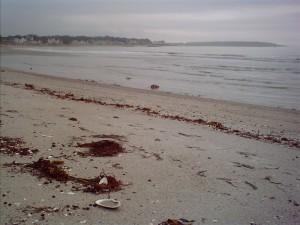 Ross and I see quite a bit of each other the next few days. Quickly after two short days, he extends his trip. We have a depth of discussion in this short time that possibly few have in a lifetime together. I have fallen in love with Ross in this short week, that has extended beyond time itself. My brother doesn't see it this way, mainly because of the difference in our ages, I feel, and the short amount of time we have known each other. I have always been drawn to older men, with the absence of our father leaving and beginning a new family elsewhere.
August 2000
I am living in Florida with Ross as his wife. We married before returning to his home.
Over a dozen years, each one's story is told. Seemingly disjointed, it is a disclosure of each one's thoughts, coming together at the end as each shares together. The end of one happening begins another in one of the other sister's heart, as years between are traveled.
The characters appear to have a head knowledge of Christ but not a heart knowledge. They go pretty much on their own without much interaction with Him. Their struggles may have been handled differently if they had turned to the Lord, rather than inward. The advice they give each other seems bleak. No solutions come, sounding like a discussion rather than an interaction. Each gives their own opinion, while issues aren't resolved. Their hearts remain heavy, unable to find the peace they need. Words not connecting, as information is given without understanding ~ just out there for others to absorb. Each interjects their thoughts without seemingly expecting a return from listeners.
Excerpt Slow Moon Rising Chapter One
http://assets.bakerpublishinggroup.com/processed/book-resources/files/Excerpt_9780800734381.pdf?1368206224
Eva Marie Everson
lives in Florida and is a successful speaker and the award-winning author of
Things Left Unspoken
,
This Fine Life
, and books 1 and 2 of the Cedar Key novels:
Chasing Sunsets
and
Waiting for Sunrise
. She is coauthor of the Potluck Club books and the Potluck Catering Club series. Find her at evamarieeversonauthor.com for fun adventures.
Cedar Key Book 1 Chasing Sunsets
Cedar Key Book 2 Waiting for Sunrise
Slow Moon Rising
by Eva Marie Everson
Paperback 384 pages
ISBN 978-0800734381
E-Book ISBN 978-1441241788
I received a print copy of this novel as part of the Revell Blog Tour. This review is in my own words. No other compensation was received.
One family, one secret--and one chance to make it right
The beautiful Claybourne home on Cedar Key has long been a place of rest, healing, and release. Each member of the family has turned there in times of confusion, loss, and hurt, only to feel their spirits renewed and their hearts restored.
But Cedar Key might also be the birthplace of a lie that is poisoning the family from within.
Join the five Claybourne women--Anise, Kimberly, Jayme-Leigh, Heather, and Ami--as they search the past and confront the truth. Their unique paths will lead them through heartbreak, misunderstandings, and pain. But their journeys will also bring reconciliation with each other and the precious renewal of love in their own lives.
In her lyrical, evocative fashion, Eva Marie Everson weaves a tapestry of complicated relationships that, when complete, reveals the most beautiful work of art there is--family.