superior strain of rice
Charleston, South Carolina, March 1868. ~Charlotte Fraser, daughter of the late Francis Fraser.
I am on my way home! Home. I do not know what I will find when I arrive. The war is over, Father has died and I made a promise to him that I would restore Fairhaven, our rice plantation and my ancestral home. I pray it will still be a haven. I have mortgaged Fairhaven at the bank to take out a loan to buy rice seeds and what is needed. Our family has a summer cottage on Pawley's Island ~ Pelican Cottage. So many fond memories before mother died of the yellow fever. I was twelve. Now I am twenty-three and quite on my own. Papa's lawyer said I would be better off to sell and take a room in town until I marry. Marry? Our young men are gone, one way or another. I will be writing a monthly article of the Lowcountry for the editor of the
New York Enterprise
.
I have been here six weeks now. It has been hectic trying to get the crops planted and workers working. I had two little visitors this morning. Outspoken at that! Wanting cake when I have bread and butter to offer. Their father comes for them from nearby Willowood. They were a little worse for wear coming up the riverbank after losing his boat, but all is well. Hopefully for them their boat will resurface and they can reclaim it before someone else does.
19 O what great troubles and adversities hast thou
showed me ! and yet didst thou turn and refresh me; *
yea, and broughtest me from the deep of the earth again.
--Psalm 71:19 quoted from the Psalter of the 1728 Book of Common Prayer
I am in church but my eyes wander to this Psalm. Times are so different now.
Mr. Betancourt emerged from the church, his daughters rushing along in front of him. "Miss Fraser." He smiled down at her in a way that made her heart lurch. With his thick shock of dark hair and strong, even features, he was attractive as could be, but now was not the time to be distracted by sentimental feelings. Not when her future and the future of her plantation hung in the balance.
--Carolina Gold, 43
Main House, Chicora Wood

(E. Kirby-Smith) antebellum rice plantation
the model for "Fairhaven" ~ Carolina Gold


I dismiss him upon his asking if I will tutor his daughters. I have my own plantation to get in order. Times are hard for most, it seems. I suggest he send his daughters to Mrs. Allston's school in Charleston while he tends to his land, but he is adamant to keeping them at home since his wife's passing.
Waccamaw River
I refuse his offer of a ride, and walk on home. So much to think about, so many plans. I am awaiting our furniture Papa had stored upon selling our house in Charleston before his passing. At least he was spared the demise of our holdings.
along the banks of the tobacco-colored river
The beginning crops are doing fairly well. I am expecting to retire my debt before it comes due at the end of a year's passing. I am determined, anyway, although most suggest I return to the city. But they are Father's friends and want the best for me. They tell me most experienced men have fared badly, what can I possibly think I can resurrect and restore what once was?
A horse and wagon are coming along the road. It is my Cousin Alexander! We thought him dead at Gettysburg. He has brought my belongings and is returning to Atlanta, leaving me the mare and wagon. That will be a help, but I could have used his help more. He tells me I am holding on to a vanishing dream.
After last night's storm, I walk Fairhaven looking at the damages to my pending livelihood. I hitch Cinnamon to the wagon and pay a visit to Mr. Betancourt at Willowood. It is time to consider other changes, for each of us. Possibly we can work together for the good of all.
~***~
As a primarily Historical Fiction reader, I liked the detail of this story. Southern Reconstruction following the Civil War was a time of regaining what was lost by some and gained by others. Role reversals were evident as those bound become free and those free become bound to the soil. Landowners were sent scurrying to prove ownership and properly record land grants passed from generation to generation. The yellow fever Charlotte's mother succumbed to, continued to rage these years later, affecting many persons at the same time.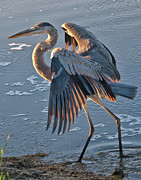 I especially liked the beach visits at Pawley's Island.
The heron's dark shadow moved across the dunes. She thought again of days on this beach with Papa, of the lessons he'd tried to teach her. That life gives us loss and pain, and deep disappointments that often return as blessings. Maybe that was what it really meant to be restored. To somehow move from desperation to delight, from fear to faith.
--Ibid., 317
The story is smoothly written with good communication between characters. I liked the descriptiveness throughout, easily bringing you there with them. The finish left me wanting to read further days in their lives.
Find out more about Dorothy at
dorothylovebooks.com/
.
***Thank you to author Dorothy Love and publisher Thomas Nelson for sending me an Advance Reader's Copy of
Carolina Gold
. This review was written in my own words. No other compensation was received.***