Historic Express Mail Route Delivers Nine Inspiring Romances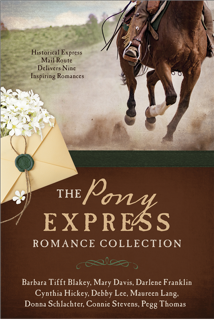 What could be more fun than joining the Wild West and the NINETEEN-month Pony Express??
I was surprised to find the short-lived Express ~ perhaps safer than the train robberies, the stagecoach holdups, and who knows what else ~ especially when they knew the mail pouch contained long-awaited pay by many. Merely my speculation!
Read this
New News!
I received via email from author Maureen Lang today.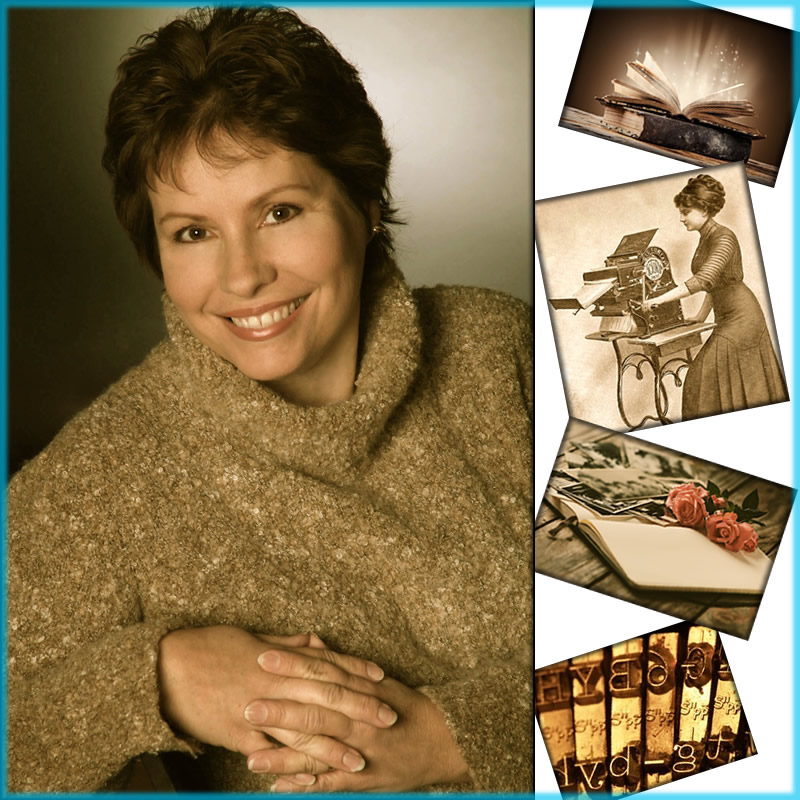 I will be highlighting
My Dear Adora
written by author Maureen Lang ~ thank you for honoring me with a copy of
The Pony Express Romance Collection
, Maureen!!
Setting Time Period
San Francisco ~ Spring, 1862
My Review
Adora Denley had arrived at her destination months earlier, but due to an accusation of duplicity and an unsavory announcement of her character, she is erroneously let go from her employment and... livelihood. Thankful for the harboring at Miss Roseleen's Boardinghouse, she is taught kitchen skills to alleviate Roseleen's duties. A shelter from the storm of life.
Chip Nolan had hunted down a stolen mochila, the saddle pack filled with mail that Lewy, his little brother, had been carrying as a Pony Express rider. Assured he would uphold his brother's name with Lewy being left for dead, Chip was finally about to complete his deliveries. Upon arriving in San Francisco, he was now at his last stop, finding a Miss Adora Denley.
Appearing dandy Dirk Stanford has arrived ahead of Chip Nolan and has indebted himself to the aid of Miss Denley's social standings. He has encouraged her that he is just the one who can bring her peace and security by staying by his side for now and the future.
An unriddling is set when the newest boarder arrives. Returning Jed Malone; he had been among the first of the forty-niners. I always like it when a stabilizer comes along to set things straight toward what is right.
The Mochila: detail from Pony Express
a mochila, or covering of leather,
was thrown over the saddle
I really liked this novella! I am eager to read the remaining eight stories.
***This review was written in my own words. No other compensation, besides adventure, was received.***