Three Amish Novellas
For the first time, Amy Clipston's beloved novella,
Naomi's Gift
, is paired with two never-before-seen stories from Kelly Irvin and Ruth Reid in a beautiful, keepsake collection. These stories follow the moments of unexpected love and joy three women experience during the holiday season. Each novella focuses on the importance of family, faith and hope not just during the holidays but all year-round.
My Review of the three novellas in
An Amish Christmas Gift
:
Naomi's Gift by Amy Clipston
––The character of Naomi King in
A Promise of Hope
and
A Place of Peace
is revisited in a story of her own.
"Jesus looked at them and said, "It is impossible for people [to save themselves], but everything is possible for God." Matthew 19:26
Naomi King is happily tending the quilt stand with her friend in the indoor farmers market as Caleb Schmucker's driver comes near the market. They are on their way to his sister's for Christmas. His young daughter, Susie, asks to stop to take her
aenti
Sadie a pie. Amid the English and Amish shoppers, Caleb and his daughter are separated and he frantically searches everywhere for her. Susie is comfortable where she is. She has found a maroon Lone Star quilt like the one her
mamm
had made in blues and creams, and heads for it.
Thankful to be reunited, Caleb, Susie, and their gift pie continue on to his eldest sister's home.
Happily content with her cousins, Susie is enjoying the many activities and a chance to interact with her new
freind
Naomi again. Susie had lost her
mamm
in an accident two Christmases earlier.
Her
aenti
is not so excited to have Susie make the connection with Naomi and steers her brother away every time he seems to get too close. She has plans of her own for her widowed younger brother. This includes his returning to their district in Pennsylvania, and leaving his home in Ohio behind. Caleb had plans for visiting as he always had for the holidays. That is, until he talks to Naomi and feels perhaps his life can go on, with new dreams.
I enjoyed this story of Naomi being true to herself and following God when talk and speculation of her motives are going on around her.
"I know the plans that I have for you, declares the LORD. They are plans for peace and not disaster, plans to give you a future filled with hope. Then you will call to me. You will come and pray to me, and I will hear you." Jeremiah 29:11-12
Have your intentions been judged by others when they are only seeing the external? Other people involved walk off while you are left with the tale-wagging? Thankfully, our Lord sees our hearts and motives. I admired Naomi for standing for right regardless of those avoiding her. Reminds me of the Pharisees who questioned Jesus.
I enjoyed reading this story again. I read it the first time three winters ago, joined with
A Plain and Simple Christmas
, two best selling books from the Kauffman Amish Bakery Series. You may visit author Amy Clipston at her
Website
,
Facebook
, and
Twitter
.
I can just imagine all the feelings Caleb felt climbing the stairs in his childhood home passed down between four generations. Joy awaits.
An Unexpected Joy by Ruth Reid
Abigail Kemp and Micah Zook's grandmother have come together in an inspiring way. Needing care, Mrs. Zook has welcomed Abigail into her life and heart, after first feeling she didn't need anyone to assist her. Is there more for Abigail, as well? Content she is not to marry, she is busy with her hand work and bakery items. Thankful for her giftings, Abigail is readily available to become Mrs. Zook's companion.
Enjoy this excerpt from page 1, Chapter 1:
Chapter 1
Abigail Kemp emptied her savings from the Mason jar onto her bed and began sorting the coins into piles. She counted her money each time she added to the jar and kept a detailed journal recording of each deposit––every cent––since last December. Once she realized she may never marry, she began selling baked goods and quilted potholders to save for a horse. In St. Joseph County, Michigan, an unmarried woman at twenty-two was more likely to get run over by a buggy than find a good man to marry––at least that was the joke at the youth singings. She met that milestone over a year ago, and now any offers to drive her home after the Sunday singings had dried up.
Footsteps clomped outside the bedroom. Her sister Elizabeth stormed into the room. "The next chicken that marks its territory on my dress sleeve is going in the fryer." She pulled the pins from her dress and slipped it off, letting the garment drop to the floor. "Do you want to trade chores this week?"
"Picking eggs for sweeping and mopping? Absolutely." Now that the weather had turned colder, the chickens weren't laying as many eggs. Besides, doing chores first thing in the morning offered more time to prepare and deliver her baked goods without interruptions. Orders for her fruitcakes were already coming in, and with Christmas only a few weeks away, she would be busy just trying to stay ahead.
~*~
Now aren't you just ready to turn the page??
A couple drawbacks, so you know, Abigail is known to be quite talkative and forward, a little uncertain what will happen when you approach her ~ at least, that's what the thought is around town. No one could get a word in edgewise. Oh, well, possibly it will come in handy somewhere...
In the wintry snow, Abigail trudges through to Edith Zook's hearth, unaware of the warmth she will find there. When we open our hearts, our mouth speaks our desires. She confesses she has no one to share her words with. Edith's sweet and comforting words, along with correct direction and advice, are heard by Abigail and entered into her life. Such a sweet story of hope and following through on what we say ~ even from the deepest parts of our being. She is receiving and forgiving, an aid in true gathering of hearts and home.
Author Ruth Reid contacts:
Website
,
Facebook
,
Twitter
.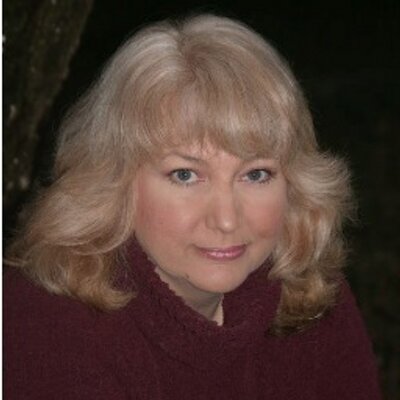 A Christmas Visitor: An Amish Christmas Gift Novella by Kelly Irvin
Frannie Mast returns to Bee County for Christmas, but her heart stays back in Missouri with an
Englisch
farm boy.
Unknown to Frannie, decisions may come forth this Christmas she never imagined ~ knowing her true heart. Wondering if what she left behind is what she is to look forward to, Frannie heads to Texas from Missouri to her
aenti
Abigail and
onkel
Mordecai's home. Eager to see her cousins, Frannie still has some misgivings of what she might miss at home. Will Abigail fit in, with her thoughts miles away?
An unexpected guest appears at dinnertime with an uncertain welcome. Rocky Sanders from back in Jamesport ~ well, from his visits to the restaurant and bakery where Abigail had been a waitress. He was a long way from home just to be moseying.
Background:
Frannie knows her parents have the best of intentions when they send her back to Bee County, Texas, to live with her aunt Abigail and her husband Mordecai. After all, she knows nothing can come of a relationship with Rocky, the handsome but Englisch farmer boy back in Missouri. It's best to put those feelings aside, no matter how hard it is. But all bets are off when Rocky follows Frannie to Texas to plead his case. Could he be the Christmas gift to end all gifts?
Prepare to be surprised what the ending of summer's heat, autumn's beginning, into the cold of winter brings to Mordecai King's farm. Changes of heart and home as
Gott
––God of all, brings about
Gelassenheit
(ɡəˈlasn̩haɪ̯t
Serenity)
––yielding to God's will and forsaking selfishness. (I know, there isn't likely snow like this in south Texas on the farm-to-market road, but isn't this pretty? It actually did snow all Christmas Day when we were in Texas at our daughter's a couple winters ago ~ beautiful flakes, sticking but not remaining long.)
author Kelly Irvin
Visit Kelly:
Website
,
Facebook
,
Twitter
.
I have read the first two books in the Amish of Bee County series,
The Beekeeper's Son
and
The Bishop's Son
, and thoroughly enjoyed them! Looking forward to the third book in the trilogy.
Here was one of my favorite parts of
A Christmas Visitor
~
and the children's Christmas program coming out from behind the white sheet. Memories of my own!
***Thank you to BookLook Bloggers for this review copy of
An Amish Christmas Gift
. This review was written in my own words. No other compensation was received.***