Waves of Freedom series, Book 2
World War II era; story: December 11, 1941-July 30, 1942
We might have a strong consolation, who have fled for refuge to lay hold upon the hope set before us: Which hope we have as an anchor of the soul, both sure and stedfast.
--Hebrews 6:18-19
Lillian Avery finally

sees her life take off. She has been accepted

as a pharmacist in Boston! Amid war and the lack of qualified male pharmacists, she has been selected. When she arrives for her first day, her employer at Dixon's Drugs keeps her initially behind the counter because of what he sees as a detriment to his business. Her prosthesis showing beneath her dress hem.

Lillian's life brightens as she is beckoned to play her elderly neighbor's piano. Soothing music floats through the sitting room as her heart heals ~ from unease, uncertainty, and her acceptance being questioned. Strains fill the air, and her heart.

To a Wild Rose - written by Edward MacDowell (1860-1908)
Piano Cover by Violet Heart
Away from home for the first time beyond college, her trepidation lifts as she is soothed. Mrs. Harrison's welcome has done wonders in a bleak day, as she set the sheet music before Lillian. Wisdom of a friend.
Long Island, June, 1942
Her brother Jim and his long-time friend, Archer Vandenberg, are stationed

out of

Boston, assigned aboard the US Navy destroyer warship, the USS Ettinger. It is helpful to have her brother nearby when they come

a

shore. Lillian is not too sure about any attachment with Arch, although

he

frequently

comes a

long

.
Lillian questions the

quantity

of habit-forming sedatives in stock at the pharmacy, prescribed in unusual

large

doses at a time. Mr. Dixon isn't concerned about it. When does your job as pharmacis

t become detective work because of conscience?
Building friendships and bonding together bring stresses beyond war.

T

hose aboard the Ettinger are on alert for the next mission, with

l

i

ves in peril.

Some b

us

i

n

e

sses are choosing not to follow black-o

u

t, to not lose customers, mak

ing

those at sea eas

ier

targets as they patrol.

Exhaustion and the need for keen awareness bring t

o light other difficulties.
The characters are well-developed.

T

he story progresses amid the internal setting of World War II.
I enjoy

reading Sarah Sundin's series. Although this is book 2, it can be read as a standalone novel without feeling like you are lost in the story. Author Sarah Sundin works on-call as a hospital pharm

acist. This storyline

within her profession will be first-hand for Lillian.
***Thank you to author Sarah Sundin for including me as a reviewer for her novels and providing a copy of Anchor in the Storm. This review wa

s written in my own words. No other compensation was received.***
Waves of Freedom Series
During World War II, the Avery family finds adventure on the high seas, intrigue on the Home Front, and love where least expected. From Revell.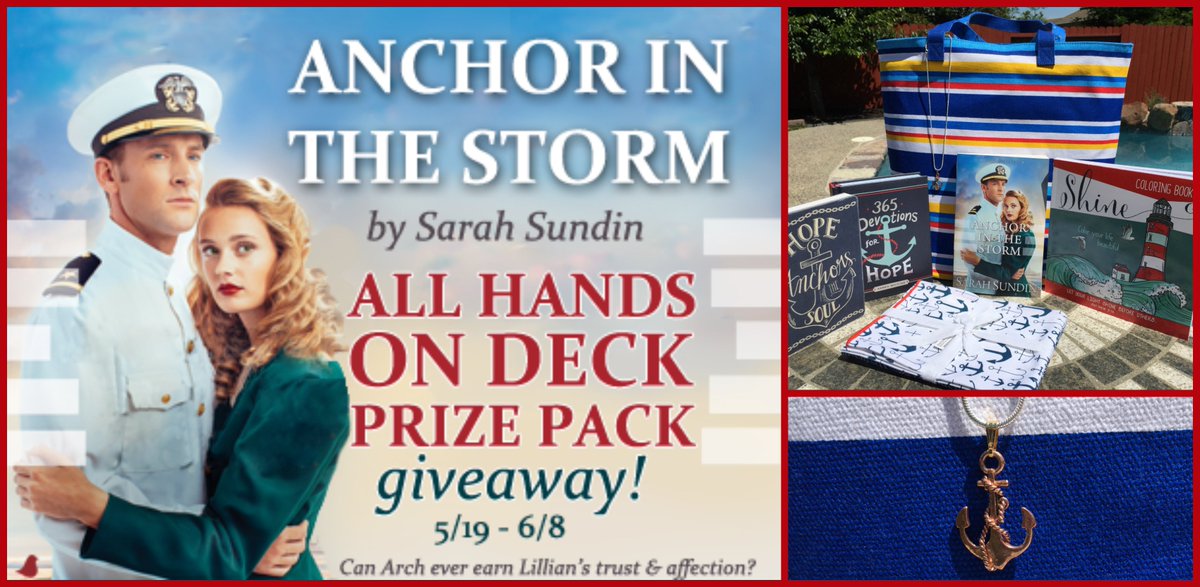 Click here