"I have held many things in my hands, and I have lost them all; but whatever I have placed in God's hands, that I still possess." - Martin Luther
Jody Hedlund has brought fact together with a livelihood of characters that brings us into their daily lives. Such depth in discovery, she has brought her research to the forefront, revealing God's Truth in an era of deluge of irony in princes and peasants, and power asserted over those willing and those placed from a young age, incapable of caring for themselves.
Katharina von Bora assists other nuns as they escape the abbot and convent that has been their home and daily knowledge forging the wall to the other side. Upon pamphlets and writings of Martin Luther brought in and passed from one to another, they risk all they have known to return to the world outside the cloistered gates.
"I'm no more your servant than you are my mistress. One cannot change the natural order of life by wishful thinking."
Katharina von Bora, Luther and Katharina, 162
Martin Luther has printed Truth of the Scriptures, promoting others to read for themselves. Standing in the middle of the overseers and those under their command, Martin chooses to rid tradition and loyalty to anything save the Holy Word that stands on its own, unobstructed by mankind. Not a popular notion by all, he continues to write, published and distributed from Wittenberg presses.
"I'm always astonished," he said, "that the songs and praise intended to glorify God have the dual role of benefiting us, of lifting us out of our mire and muck to renew our spirits."
Martin Luther, Ibid., 167
Uncertain of close contacts to be trusted, Katharina's skills as apothecary and doctoring come in handy. Martin is overcome by maladies and her trusted hand brings him through more than once to the land of the living. His belief that God will provide enriches all of their lives as the quest for freedom prevails.
"... ultimately prayer must come freely from the heart, without any made-up or prescribed words. It must form the words that are burning in the heart."
reflected from Martin Luther, Ibid., 195
This is not a novel to be read lightly and taken away with a sweet love story. It is a story of growth, determination, and individualized following the path set before them. My most noticeable character is Aunt Lena, a solitary figure that plays greatly in the background of Katharina's life.
Greater love has no one than this, than to lay down one's life for his friends.
--John 15:13
She laid her life down to save Katharina's.
This story covers the Spring of 1523 to the Summer of 1526 in the lives of these noble men and women who sought Truth and to share it with others through their lives.
ISBN 978-1-60142-762-5 release date October 6, 2015
Martin Luther, 1483-1546 Katharina von Bora, 1499-1552
Back cover:
She was a nun of noble birth. He, a heretic, a reformer…an outlaw of the Holy Roman Empire.
In the 16th century, nun Katharina von Bora's fate fell no further than the Abbey. Until she read the writings of Martin Luther.
His sweeping Catholic church reformation—condemning a cloistered life and promoting the goodness of marriage—awakened her desire for everything she'd been forbidden. Including Martin Luther himself.
Despite the fact that the attraction and tension between them is undeniable, Luther holds fast to his convictions and remains isolated, refusing to risk anyone's life but his own. And Katharina longs for love, but is strong-willed. She clings proudly to her class distinction, pining for nobility over the heart of a reformer. They couldn't be more different.
But as the world comes tumbling down around them, and with Luther's threatened life a constant strain, these unlikely allies forge an unexpected bond of understanding, support and love.
Together, they will alter the religious landscape forever.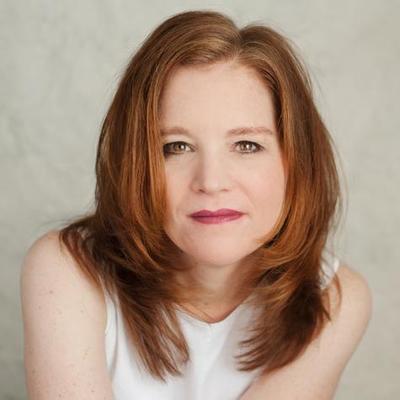 author Jody Hedlund
Jody Hedlund
is a CBA best-selling author with twelve novels and two novella prequels. Her first novel,
The Preacher's Bride
, won the Reader's Choice Award as part of the RWA Faith, Hope, and Love contest. Hedlund revels in bringing forgotten historic women to life and can usually be found with a book, a cup of coffee and a piece of chocolate. She lives in Midland, Michigan with her husband and five children.
***Thank you to WaterBrook Multnomah Blogging for Books for sending me an advance reading copy for review of Jody Hedlund's historical fiction novel,
Luther and Katharina: A Novel of Love and Rebellion
. This review was written in my own words. No other compensation was received.***