Regency Brides: A Legacy of Grace, Book 2
Miss Clara DeLancey's wonderful future unfolds with the discovery of a golden friendship to mature into life beyond anything she could have imagined. And, the discovery... takes place no other than in the library at Brighton, returning books at Donaldson's!
Walking alone, even if it were only such a little way, felt so freeing. She crossed the Parade, hurrying past a draper's cart turning into Manchester Street, walked along the Steyne, and entered the library.
--The Dishonorable Miss DeLancey, 22
And her true adventure begins!
See all noteworthy adventurers, books truly are the destiny of love and finding of true self.
As Clara is pressed into society, again, by her parents in hopes of finally finding the true love, well, maybe not seeing love, but being cared for in the manner the previous generation would so demand. I am pleased that Clara continues to realize the closeness friendship brings beyond the frivolities of supposed happily ever after; being seen at just the right engagement and being validated by invitation to a future lavish gathering.
I personally do not see why Clara is denounced as a social misfit from past observances. She followed her heart and was not the one dismissed beyond an unintended misunderstanding. I can see that happening when people are thrown together without regard for their personal care, but appearances only. Well, you will have to determine for yourself! Reading this series, you will be eager to pursue the newest return in the Spring of 2018, as the stories continue with Miss Winthrop, quietly emerging from the background.
Thank you, Carolyn Miller, for being introduced to your stories!!
Brighton by the Sea
***Thank you to the author and to Kregel Publications for sending me a copy of this novel. This review was written in my own words. No other compensation was received.***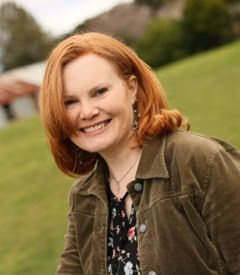 author Carolyn Miller
twitter
website
au.pinterest
Goodreads
Carolyn Miller, her husband, and their four children live in New South Wales, Australia. The first book in a new Regency Brides series, Winning Miss Winthrop, Regency Brides: A Promise of Hope, Book I releases Spring 2018.
Books 1 and 2, Regency Brides: A Legacy of Grace series